Juristu is one of the leading players in the field of debt collection.
From collective collection to judicial collection. Each collection case is a clear assignment.
There is only a result as soon as the funds have been received.
Local, every country in Europe
Juristu is a successful service provider for collecting outstanding claims.
Due to the local presence of Juristu in each region, we are a growing debt collection agency, which is worthwhile in terms of debt collection. Through this successful debt collection approach, we can also serve you quickly and professionally
Collecting claims is more than just sending a reminder. Juristu has collection lawyers with a lot of experience in the collection area. As a result, we are able to collect your claim successfully, both amicably and legally. A customer is only a customer once it has paid.
Juristu Incasso can be characterized as a no-nonsense organization, which also actively takes action. No difficult stories, but collecting outstanding claims for you as a customer. Doing mentality is one of the driving forces of the company. Minor debt collection is fine, but if a debtor does not hold or does not pay the bill, we actually go to court debt collection.
Longer training does not make sense. Money on the bill is Juristu's motto.
We find this way of working for both our clients and the debtors. Clarity is essential in debt collection work.
At Juristu's debt collectors, we are in favor of transparent action and wish to support you as much as possible in your own memory and prompting process. To help this force, we have debt collection letters on the website, which you can download for free. Especially for private debtors this is obligatory to send them before you claim the claim gives us.
Our accessibility is excellent, both by phone, mail, WhatsApp and that 24/7. Good and fast communication during the handling of your assignments is of great importance to you and you have a permanent contact during the treatment of your business. For larger companies with multiple direct debits, we will create a login so that you have an overview of your payments at any time of the day. In addition, you can provide your direct debits in various types of files.
We provide excellent service and can assist every customer from easy collection to legal collection. The goal is to stabilize your cash flow and to collect your outstanding claim at the lowest possible cost. The no cure no pay appointment during the amusing process is therefore an instant success. 85% success with Juristu's easy collection.
Automation is an important tool for us. Full digitalization of the files and the ability to perform one or more specific procedures per customer are, in addition to our high collection score, the keys to achieving our goals
.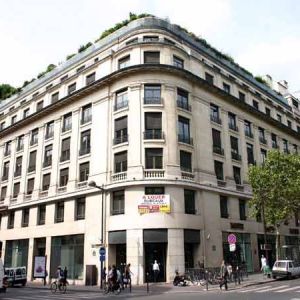 Questions? We'll call you!